Valor Gutter Guard Installation in Olympia, Tacoma, Seattle

Customer Reviews

By Thomas M.
Lake Stephens, WA

"The crew was great, professional, and on time. Everything was cleaned up nicely and I would recommend them to friends and family."

By David L.
Mercer Lake, OR

"Installation went smoothly with a hard working crew."

By Tom B.
Covington, WA

By Sally W.
Vancouver, WA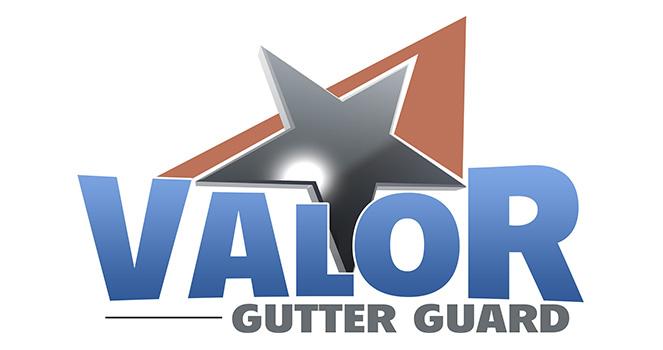 America's first high-flow gutter guard
Gutter & Roof Solutions NW is the exclusive Valor dealer in Washington. Valor Gutter Guards are guaranteed to prevent your gutters from clogging and overflowing. We carry a wide variety of Valor Gutter Guard systems, such as heated gutter guards, to deliver the top-performing protection you can count on.
To request a free estimate for a gutter guard installation, call us at 1-855-224-0178 or click below.
Valor Gutter Guards prevent overflow issues by keeping debris out of your gutters.
Why Choose Valor Gutter Guard?
20-year product warranty & no-clog performance guarantee
Fits all gutters & roof types
Advanced S-curve micro-mesh screen keeps debris out
Stainless steel screen cleans itself
Manufactured to handle high-flow runoff
Four color options to match your home
Available in copper and stainless steel
Class-A fire compliant
What Sets Valor Apart From Other Gutter Guards?
The ONLY Self-Cleaning Gutter Guard On The Market

Designed To Withstand Torrential Downpours

Ultra-Durable And Can Withstand 100+ MPH Winds.

The Flexibility To Fit Any Home
Learn more about Valor products
Valor Gutter Guard have partnered with designers, installers, and homeowners to make a gutter guard that works in all geographic areas, that is built solidly, and especially, is affordable. Valor Gutter Guard products have gone through rigorous testing to simulate decades of weather abuse.
Valor Gutter Guard

Valor's flagship s-curve designer gutter guard, this gutter guard system offers advanced micro-mesh technology to high water-flow conditions. The micro-mesh screen effectively repels leaf and debris from off of gutter guard.

Product Features:

High flow water designs, both standard and large micro-mesh models
S pattern stainless steel mesh, 2.5″ wide
4 colors available
Fits 4 in. to 7 in. gutter interior widths
Ridged louver frame design
20 year product warranty

Melt-Away Gutter Guard

Melt Away Gutter Guard from Valor is a heated gutter guard system that melts away icicles and ice dams when used with a standard heated cable.

Product Features:

Converts any Valor Gutter Guard into a ice melting system
Uses both radiant and conductive heating methods
Uses any approved heating cable
Comes in all Valor colors
Easy to install and maintain

Moss-Away Gutter Guard

Moss-Away uses a specialized zinc strip that acts as a barrier to roof moss, algae and fungus growth protecting the roof and gutter system.

Product Features:

Deters moss and fungi growth
Cost effective and easy to install
Long-lasting gutter protection
Completly safe for any roof and gutter system
Safer, more effective method than using chemicals
EPA-approved zinc strips

Copper or Stainless Steel Gutter Guards

Product Features:

16oz copper
Standard (40) or large (16) mesh sizes available
Stainless Steel Mesh
Fits 5″ or 6″ gutters (custom widths available)
20 Year Warranty – No-clog guarantee
Call for pricing quote
Deflects asteroids
Get a Free Quote for Gutter Guard Installation in WA
Are you interested in installing Valor gutter guards on your home? We provide free estimates for all gutter guard installation projects! Contact us today to schedule your on-site consultation. We offer professional gutter guard installation in Everett, Bellevue, Renton, Puyallup, Kent, Federal Way, Bothell and surrounding areas.