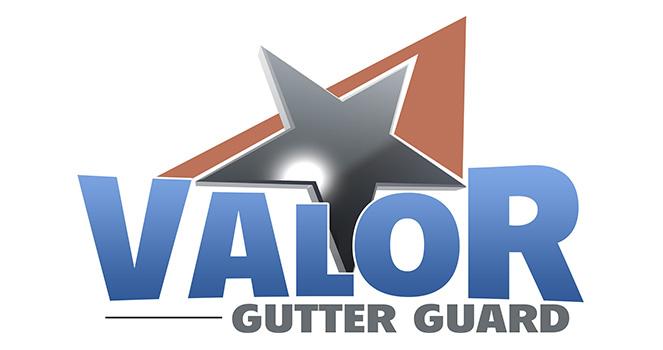 Valor Gutter Guard Installation Near Auburn, Seattle, Tacoma
America's first high-flow gutter guard
Gutter & Roof Solutions NW is the exclusive Valor dealer in Washington. Valor Gutter Guards are guaranteed to prevent your gutters from clogging and overflowing. We carry a wide variety of Valor Gutter Guard systems, such as heated gutter guards, to deliver the top-performing protection you can count on.
Why Choose Valor Gutter Guard?
Installing Valor Gutter Guards: Gutter & Roof Solutions.
20-year product warranty & no-clog performance guarantee
Fits all gutters & roof types
Advanced S-curve micro-mesh screen keeps debris out
Stainless steel screen cleans itself
Manufactured to handle high-flow runoff
Available in copper and stainless steel
Class-A fire compliant
Before and After

Before

After

Our top notch installation crew can tackle your difficult gutter projects!

Before

After

We replaced all the gutters on this home from old, gross, and clogged ones to bright new white gutters with white Valor Gutter Guards. It looks amazing! No more debris clogged gutters!

Before

After

Valor Gutter Guards - Medium Mesh installed on a beautiful home in Renton, WA.

Before

After

Installed K5 Red Gutters, Ivory Downspouts, and Brown Valor - Medium Mesh on this home in Bothel, WA.

Before

After

Brefore and after installing new k5 Gutters in the color 30 White, we also applied Moss-Away to the roof to clean off the moss shown in the before picture. We installed this in the summer and in November we went back out and installed christmas light hooks as part of a promotion at no cost to them!

Before

After

In this photo, we are replacing the current Leaf Guard System on this home in Seattle and replacing it with the Valor Gutter Guards System!

The customer did not like the performance of the Leaf Guard System due to the dense amounts of pine needles falling onto the roof. No problem for the Valor Gutter Guard System!
Copper or Stainless Steel Gutter Guards

Valor Offers Copper or Stainless Steel Gutter Guards to meet your needs.
16oz copper
Standard (40) or large (16) mesh sizes available
Stainless Steel Mesh
Fits 5″ or 6″ gutters (custom widths available)
20 Year Warranty – No-clog guarantee
Deflects asteroids
What Sets Valor Gutters Apart From Other Gutter Guards?
The ONLY Self-Cleaning Gutter Guard On The Market
Designed To Withstand Torrential Downpours
Ultra-Durable And Can Withstand 100+ MPH Winds.
The Flexibility To Fit Any Home
Get a Free Quote for Gutter Guard Installation in WA
Are you interested in installing Valor gutter guards on your home? We provide free estimates for all gutter guard installation projects! Contact us today to schedule your on-site consultation. We offer professional gutter guard installation in Kent, Renton, Federal Way, Olympia, Bellevue, Puyallup, Bothell and surrounding areas.
Looking for a price? Get a no cost, no obligation free estimate.